Emilia and Ilya Kabakov
Ilya Kabakov
born in 1933 in Dnepropetrovsk, USSR
Emilia Kabakov
born in 1945 in Dnepropetrovsk, USSR
Ilya and Emilia Kabakov work together since 1989. They live and work in New York.
Ilya Kabakov was born in Dnepropetrovsk, Soviet Union, in 1933. He studied at the VA Surikov Art Academy in Moscow, and began his career as a children's book illustrator during the 1950's. He has been making paintings since 1956 and was one of the main figures of the Moscow Conceptual group who worked outside the official Soviet art system. In 1985 he received his first solo show exhibition in Paris, and he moved to the West two years later. In 1988 Kabakov began working with his future wife Emilia (they were to be married in 1992). From this point onwards, all their work was collaborative, in different proportions according to the specific project involved. Emilia Kabakov (née Lekach) was born in Dnepropetrovsk, Soviet Union, in 1945. She graduated from the conservatory in Dnepropetrovsk in addition to studying Spanish language and literature at the Moscow University. She immigrated to Israel in 1973, and moved to New York in 1975, where she worked as a curator and art dealer. Since 1988 Ilya and Emilia have collaborated on scores of installations and public projects.
Towards the end of the 1980s, Ilya Kabakov developed a special form of installation that he termed the "total" installation. A member of the Moscow Conceptualists, he transformed the prints and paintings he had produced in the 1960s and 70s into three-dimensional space. In the early 90s, he also began producing this special form of installation both inside and outside of the museum context in collaboration with his wife and fellow artist Emilia Kabakov. The key element of a "total" installation, which Kabakov defines as an "entirely transformed space," is the specific way in which the exhibition room is transformed and presented in the form of an open stage. The visitors, who play a central role in these installations, often find themselves confronted with a strong narrative structure.
In the installation The White Cube (1993), for example, a white, regular cube occupies most of the exhibition room. No opportunity is provided to look into the cube. Two ladders are set up in front of two opposite walls of the cube. The ladder, a real, functional item, which forms a triangle, contrasts with the strict vertical and horizontal lines of the abstract cube. The installation The White Cube plays with visitor expectations. The ladder in front of the cube initially casts doubt on whether it is part of the installation proper. Is the ladder there to be used? A board standing next to the cube provides user instructions.
In a lecture in 1993, Kabakov described the dramaturgical effect of his installations as follows: In the "total" installation "the viewer, who so far has felt rather free, like he does when viewing paintings or sculpture, finds himself controlled by the installation when he is near one, in a certain sense, he is its victim. But he is simultaneously both a victim and a viewer, who on the one hand surveys and evaluates the installation, and on the other, follows those associations, recollections which arise in him, he is overcome by the intense atmosphere of the total installation."
Their work has been shown in such venues as the Museum of Modern Art, New York, the Hirshhorn Museum in Washington DC, the Stedelijk Museum in Amsterdam, documenta IX (1992), at the Whitney Biennial in (1997) among others. In 1993 they represented Russia at the 45th Venice Biennale. Most recently they had been participating at the 3rd Moscow Biennale (2009).

29.4. - 30.5.2010
"Changing The World"
Group exhibition with works by Erik Bulatov, Sophie Calle, William Cordova, Wim Delvoye, Anton Henning, Thomas Hirschhorn, Ilya und Emilia Kabakov, Jitish Kallat, Jon Kessler, Karsten Konrad, Julije Knifer, Enrique Martinez Celaya, Josephine Meckseper, Vik Muniz, Muntean Rosenblum, Julian Rosefeldt, Charles Sandison, Dennis Scholl, Nedko Solakov, Hiroshi Sugito, Ena Swansea, Mathilde Ter Heijne, Keith Tyson, Ralf Ziervogel
at ARNDT, Berlin

23.09. – 23.10.2008
Emilia and Ilya Kabakov
at Arndt & Partner, Berlin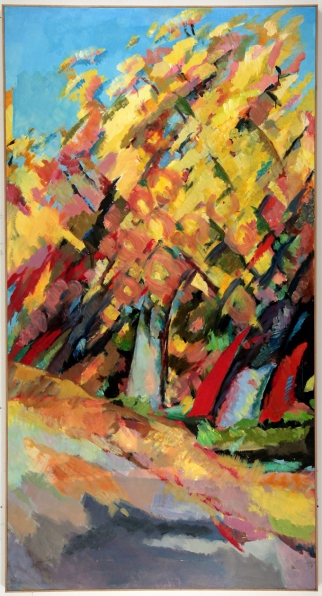 Exhibitions
23.09. – 25.10.2008
Ilya & Emilia Kabakov
Solo exhibition at Arndt & Partner, Berlin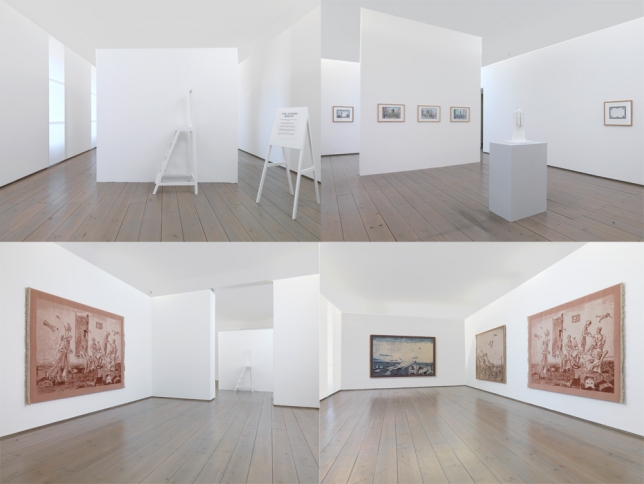 PRESS RELEASE
Arndt & Partner are delighted to present a solo exhibition by Ilya & Emila Kabakov.
Towards the end of the 1980s, the Russian artist Ilya Kabakov developed a special form of installation that he termed the "total" installation. A member of the Moscow Conceptualists, he transformed the prints and paintings he had produced in the 1960s and 70s into three-dimensional space. In the early 90s, he also began producing this special form of installation both inside and outside of the museum context in collaboration with his wife and fellow artist Emilia Kabakov. The key element of a "total" installation, which Kabakov defines as an "entirely transformed space," is the specific way in which the exhibition room is transformed and presented in the form of an open stage. The visitors, who play a central role in these installations, often find themselves confronted with a strong narrative structure.
In the installation The White Cube (1993), for example, a white, regular cube occupies most of the exhibition room. No opportunity is provided to look into the cube. Two ladders are set up in front of two opposite walls of the cube. The ladder, a real, functional item, which forms a triangle, contrasts with the strict vertical and horizontal lines of the abstract cube. The installation The White Cube plays with visitor expectations. The ladder in front of the cube initially casts doubt on whether it is part of the installation proper. Is the ladder there to be used? A board standing next to the cube provides user instructions.
In a lecture in 1993, Kabakov described the dramaturgical effect of his installations as follows: In the "total" installation "the viewer, who so far has felt rather free, like he does when viewing paintings or sculpture, finds himself controlled by the installation when he is near one, in a certain sense, he is its victim. But he is simultaneously both a victim and a viewer, who on the one hand surveys and evaluates the installation, and on the other, follows those associations, recollections which arise in him, he is overcome by the intense atmosphere of the total installation."
With The Flying, (2005–2006), a series of wall carpets, Kabakov refers to the themes of flight and disappearance that characterized much of his early work. An example from Ilya Kabakov's albums (1972–75) is The Flying Komarov. Looking out from his balcony at dawn, Komarov sees people flying through the air, sometimes alone, sometimes in groups. Finally, he joins them. These early motifs have been taken up in the current work: a single flying figure; a group of people who are holding onto the wings of an airplane; or a family drinking tea while floating in the air. The subject of flight can be interpreted in a metaphysical sense. Flight can also be understood, in the context of the artist's emigration to the West in the late 1980s, as an expression of his physical distance to and personal memories of the Soviet system.
Text by Regina Rapp